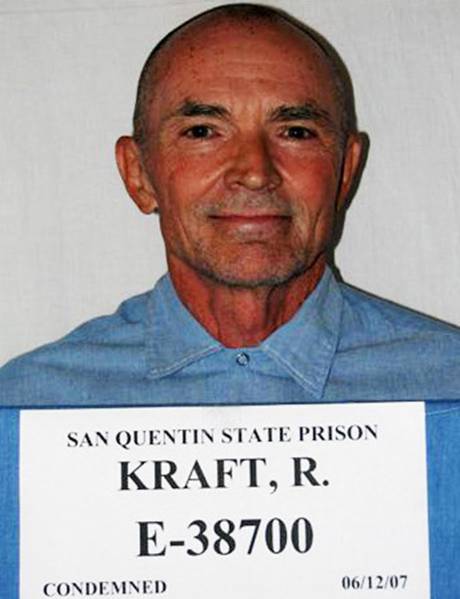 By San Quentin State Prison - http://www.sanquentinblog.com/2013/05/why-isnt-randy-kraft-dead.html, Public Domain, https://commons.wikimedia.org/w/index.php?curid=30422666
Randy Kraft
The Scorecard Killer
Name: Randy Steven Kraft
Born: 19th March 1945, Long Beach, California, USA
Nickname(s): Scorecard Killer, Freeway Killer
Number of Victims: 16 (convicted), 45 (connected to), 67 (suspected)
Modus Operandi: Cruised for young gay men, drugged, bound and tortured them, often sodomizing before strangling most to death, some died from forced drug overdoses.
Date Apprehended: 14th May 1983
Imprisoned: San Quentin State Prison
Summary
During the seventies and eighties California had a number of high profile serial killers in their midst, notably Patrick Kearney and William Bonin, however there was one who would outdo their body counts in a serious fashion; Randy Steven Kraft.
An intelligent child with good prospects for the future, Kraft instead turned to a life of torture and murder. He would roam the Cali gay bars looking for potential victims to drug, abuse, kill and add to his "scorecard".
Convicted of 16 but suspected of up to 67 murders of young men, some in their early teens, The Freeway Killer got his name from the method in which he dumped some of the bodies, pushed out of his moving car on freeway on/off ramps. However, this was not before he had finished abusing, mutilating, sodomizing and strangling them for his own sadistic perversions.
Many bodies were found with tree branches or their own socks shoved into their rectum, missing genitals, missing limbs, human bite marks, the depravity and horrendous nature of the murders left Californian residents in shock.
It was May 1983 when two members of California Highway Patrol pulled over a vehicle they had witnessed driving erratically, the driver presented himself as Randy Kraft and subsequently failed a sobriety test. One officer proceeded to attempt to rouse the young male passenger, but could not, after shaking his arm and noticing the low body temperature he looked for a pulse; there wasn't one. Kraft had been caught on his way to dump his latest victim.
His coded personal journal or "scorecard" listed the nicknames he had given to his victims, determined to have 67 persons listed, not all have been accounted for or connected to actual bodies found.
Randy Steven Kraft was given the death sentence in 1989, which was upheld in 2000 and he remains on death row at the San Quentin State Prison.
Read Similar Serial Killer Articles