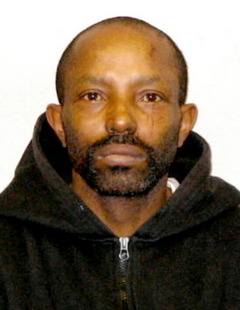 By http://sheriff.cuyahogacounty.us/sou_flyer.asp, https://en.wikipedia.org/w/index.php?curid=25014869
Anthony Sowell
The Cleveland Strangler
Anthony Sowell was commended upon the end of his time serving with the U.S Marines. When he returned to his hometown of Cleveland however, his future as an upstanding member of American society was washed away with copious amounts of alcohol.
Multiple run-ins with the law Sowell finally saw hard jail time for attempted rape in 1989, he spent 15 years behind bars. The man who came out of prison in 2005 after serving his time graciously (though in denial he was a sexual offender) upped the ante to become known as The Cleveland Strangler.
It was a few years later that residents of Imperial Avenue noticed a rancid smell had become apparent. Most chalked it up to the sausage factory located very close-by. This was not the case.
In 2009 police entered Sowell's property with an arrest warrant for rape. What they found was two bodies on the living room floor, but no Anthony Sowell.
Investigators spent the next few days tearing apart Sowell's house uncovering what would eventually be 11 women's bodies in various states of decay. Sowell was found and arrested a few days later.
He was sentenced to death August 12, 2011 and awaits his execution date at Chillicothe Correctional Institution.
His residence of 12205 Imperial Avenue, Cleveland, Ohio was demolished in December 2011.
Victims
Believed to be mostly prostitutes or drug addicts, Sowell lured his victims back to his house on the pretence of smoking crack or drinking together.
2007
Crystal Dozier, 38 – murdered circa May 2007
2008
Tishana Culver, 31 – murdered circa June 2008
Leshanda Long, 25 - murdered circa August 2008
Michelle Mason, 45 – murdered circa October 2008
Tonia Carmichael, 53 – murdered circa December 2008
2009
Nancy Cobbs, 43 – murdered circa April 2009
Amelda Hunter, 47 – murdered circa April 2009
Telacia Fortson, 31 – murdered circa June 2009
Janice Webb, 49 – murdered circa June 2009
Kim Yvette Smith, 44 – murdered circa July 2009
Diane Turner, 38 – murdered circa September 2009
The police in East Cleveland believe Sowell maybe connected to some cold cases from the 1980's which followed a similar modus operandi and stopped upon his arrest in 1989.
Read Similar Serial Killer Articles